Carpet Cleaning on Site
Carpets absorb dust and dirt and need regular cleaning. We recommend that you use professional carpet cleaning on site to maintain a clean environment in the rooms.

Prices for Carpet Cleaning on Site

Prices for carpet cleaning on site in your home vary according to the size of the carpet. The price is determined per square meter.

We clean both large carpets and path rugs in the hallway and on the stairs as well as small rugs.

Advantages of Professional Carpet Cleaning on Site

With this service, customers do not have to order cleaning in atelier, for which the carpets have to be delivered.

Before cleaning, carpet cleaners inspect the carpet to determine the material and whether there are any stains that need to be removed.

Professional cleaning includes removing stains, as well as cleaning in accordance with the material of the carpet.

The detergents used in professional carpet cleaning are hypoallergenic and harmless to home dwellers and pets. These abstergents do not cause reactions even in people with allergies.

We also offer machine washing of carpets on place, where the moisture is almost completely extracted from the carpet and it dries in hours.

Carpet cleaning is a specialized task. It is difficult and worth to be saved with professional cleaning.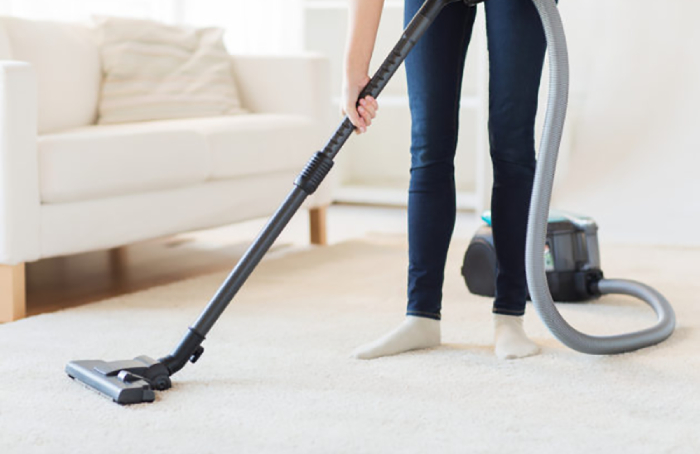 Dry Carpet Cleaning and Steam Cleaning

Dry Cleaning

In dry cleaning, special machines are used, using modern detergents. This method is based on the use of VLM ("very low moisture") or even cleaning without any moisture. The detergent used is in the form of a powder, which is applied so that it reaches the bottom of the carpet. The powder is then drawn in by machine and all contaminants are extracted with it. Dry cleaning is suitable for carpets made of delicate fabric that is damaged by high temperatures.

Steam Cleaning

When cleaning with steam, hot water and detergent are combined to clean not only the surface, but also the entire carpet in depth. This method removes even very stubborn stains, as well as all the accumulated amount of dust and various household contaminants. Another advantage of steam cleaning is the removal of germs in the carpet.

You will save time and effort and will ensure the cleanliness of soft floors.

Professional Cleaning Removes Unpleasant Odors and Mold

Different odors are layered in the carpets - smoke when there are smokers at home, urine when there are small children and pets. When the air is humid, mold also develops.

Professional carpet cleaning removes all unpleasant odors and mold. The carpets will smell clean and glow with a new freshness of their colors.

Carpet Cleaning on Site for The Whole House

Professional carpet cleaning throughout the home on-site is a great convenience and part of regular care for a clean and healthy environment at home.

When you have pets at home, as well as people with allergies, it is recommended that carpets be cleaned more often. With a request for professional cleaning on site, it will not take your time and effort. Carpets will be cleaned appropriately to remove any dirt. For absolutely clean floors, combine a request for cleaning carpets on site with cleaning hard floors.
«

Back to all posts